Jesse Sprinkle is opening a recording studio called Bluebrick Recordings in Rochester, New York. "Bluebrick Recordings will be of the people and for the people: a musical movement and a home for artistic revolution. We wish to provide work and income for talented musicians and engineers, while culturally enhancing the surrounding area." Jesse is also recording his next full-length solo album, posting demos of his new songs on his MySpace. He has also released A Collection (1996-2006) through Blind Records, with music he has recorded over the past ten years.
To open Bluebrick Recordings, Jesse Sprinkle is asking friends and fans to help out by donating toward the cause:
"We have some very tangible needs to tend to before things really get going (paying for construction and building materials, acquiring some essential audio/recording equipment and spreading the word to fellow musicians and artists.) The vision is for this studio to be a collective effort. We have a small, devoted team of people fixing up the building and offering their services. And now we want to invite people from all over the world to get involved. We're looking for donations of any kind."
Jesse Sprinkle has had a long history in the music industry as a producer and a multi-instrumentalist, but most notably as a drummer. At the age of 13, Jesse and his brother, Aaron Sprinkle, formed Poor Old Lu. Jeremy Enigk, a childhood friend of the Sprinkles, split vocals in the band before leaving to form Sunny Day Real Estate. By the time Jesse was 16 Poor Old Lu had signed to Alarma and began touring nationally. They released eight albums between 1990 and 2002, seven of them being full-lengths.
In 2002, Jesse Sprinkle joined Demon Hunter as their drummer, recording and touring with the band for their first two albums. Demon Hunter's Not Ready To Die music video rotated on MTV2's Headbanger's Ball and Fuse TV. My Heartsrings Come Undone was featured on the Resident Evil: Apocalypse movie soundtrack.
Jesse Sprinkle left Demon Hunter in 2004 and joined Dead Poetic as their drummer. After Jesse came on board the band released Vices, though they are currently taking a hiatus.
During this time Jesse was also in Serene and Holiday Runner with Ryan Beatty. Serene signed with Arena Rock Records to release their self-titled album in 2002.
Over the fifteen-plus years of Jesse Sprinkle's career, Sprinkle has also released music as a solo artist. Jesse put out several albums under the name of The World Inside, signing with Paste Music and Organic. His two most recent albums were released under his name, Unnoticed and Corner Of An Unlit World both being released in 2004. He has also released instrumental music as Sunsites, featuring Jesse on classical guitar backed by a cello.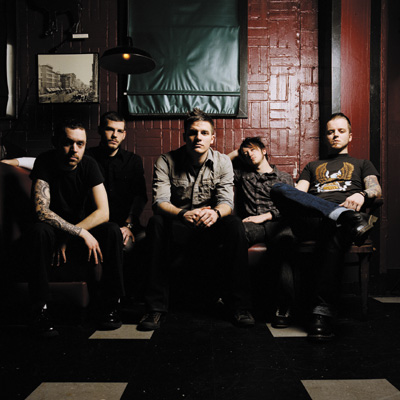 Jesse Sprinkle is currently in two bands, A Cold Vein and Burning Daylight. He has recorded and toured with numerous other bands, such as Morella's Forest, The Wrong Mind, Michael Knott, Denison Witmer, Kutless, Starflyer 59, and The Lashes.
Aaron Sprinkle currently produces for Tooth and Nail, and has produced bands such as MXPX, Underoath, Pedro the Lion, Rocky Votolato, Eisley, and Mae. He has released eight albums as a solo artist, and with his bands Rose Blossom Punch and Fair.
On a more personal level, in the late `90s Jesse collaborated with Puddlegum and produced for us while we operated as a record label. Several years later Jesse Sprinkle and Flick worked towards starting a record label called Six World Records, though the label never materialized. Puddlegum is indebted to Jesse Sprinkle for his support over the years.
Jesse Sprinkle – Beauty Shines
Jesse Sprinkle – Longing For The Ordinary
Jesse Sprinkle – High Spring Falls
Jesse Sprinkle – She Is The Invisible Voice
Jesse Sprinkle on:
iTunes | Emusic | Insound | Amazon | Hype Machine | Elbo.ws | SeeqPod | Last.fm

02/22 @ The Saint – Asbury Park, NJ (w/ All The Tired Horses & The Ring Out)
02/23 @ Bar 4 – Brooklyn, NY (w/ Nick Young & All The Tired Horses)
02/24 @ Mo Pitkins – New York, New York – NY (w/ Nick Young)
Random Posts